I spent over a decade immersed in the high-tech world of networking and telecom. While the engineering staff always worked very hard crunching algorithms and software code, it was the salesguys who always seemed to have more fun and make more money.
That's a "head scratcher" in and of itself--and infinitely frustrating--but it's not the whole story. Some of those guys actually didn't seem so "cool" after you got to know them. Was it that they were just manipulators? Were others just jealous?
The truth is that simply "looking cool" really can get you farther in life than you ever dreamed. But it still doesn't take you far enough.
The few who possess it don't simply fool their sales managers into letting them have a job for a while.
Nope. The truth is, the truly cool amongst us rule the world.
Being "The Real Deal" has its privileges. Yet what really defines cool has endured as one of the great questions in life...the answers to which proving amazingly elusive.
Having been fascinated by what "coolness" is and why it's so attractive, I decided to go in search of the answers. After all, I'm a fellow traveler on this journey with you.
Regardless of what your social skills and popularity status are right now, who amongst us wouldn't love to be just a bit (or a lot) cooler than we are today?
After countless hours puzzling over all the mind-blowing information I discovered, I've compiled every golden nugget into one epic audio program (now with full transcript included) that I'm ready to share with you at last.
Considering there has never been a program like this ever before (Yes, I Googled every combination of key words I could think of) I have no reason to hold anything back.
Finally, every secret to being cool that guys like you and me have always wanted to know has been distilled into rational, actionable steps and presented in a way that's not only easy to understand...but easy to manifest into reality in your life NOW.
By now, I'm sure you are every bit as excited about this audio program's release as I am.
I have personally reserved a copy for you at the special price of $97 $67 JUST $27
We use highly-respected BlueSnap.com for secure, efficient order fulfillment.
This means that you can download it now and be listening to it on your computer or iPod--with the full transcript in hand--within minutes.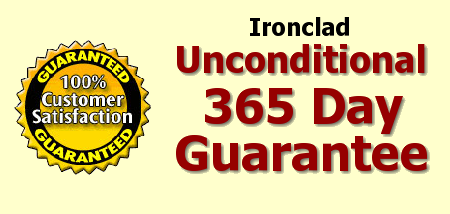 This and every X & Y Communications purchase is guaranteed for a full year. If you do not see results, we don't get paid. It's as simple as that. You even have full control over the entire process thanks to BlueSnap.com...no games.

You've already realized that you can't even buy a cool new shirt for how little this program costs.
Nonetheless, I'm going to share all of the secrets to being cool that the shirt on your back--or the rest of your wardrobe, for that matter--simply can't replace.
Let me tell it like it is: You'll experience more depth from your interactions with everyone you know...resulting in a more richly satisfying life in every way.
More friends, better women, a more exciting lifestyle and even greater upward mobility at work.
Up until now you may have looked upon others who exude utter coolness with envy or even flat-out disdain.
The breathtaking part, however, is that until you are able to experience that kind of lifestyle for yourself you may not even get the full realization of what you've been missing out on.
That charismatic aura of coolness that so few possess is your free ticket to a magic carpet ride through life.
"What You Are Doing Is Like A Godsend."
"What you're doing is like a Godsend to people like me. its good to know what I've been doing wrong for so long, and the well-meaning but often wrong advice of friends and family never really gave much of a clue. Thank you for being out there and
helping to change things. The less frustrated guys are out there, the less problems the world will have and the happier we'll all be."
--Olangato (Catalunya, Spain)

Finally, the most valuable information possible for those who want all that life has to offer is exposed.
The Engineer's Guide To Being Cooler Than The Salesguy is a one-of-a-kind program, and from the very second you push "play" all the way through to the end of its one hour and twenty-five minute duration I'm sure you will agree.
In fact, fair warning: You'll need to keep a copy of the transcript handy and your finger on the "pause" button. The program hits the ground running and delivers a relentless stream of nonstop content throughout. There is absolutely no "fluff" whatsoever.
"If I Ever See You, I'll Throw Money At You...I Promise!"
"You've really helped me. If I ever see you walking down the street I'll throw money at you I promise! Thanks again Scot!"
--Louie (Coral Gables, FL)

I have pulled out all the stops in making my new program the absolute most comprehensive and earth-shaking one you've heard in a LONG, LONG time.
That way there are no disappointments. I stand behind that claim 100%, and every copy of The Engineer's Guide To Being Cooler Than The Salesguy comes with an ironclad
Unconditional 365 Day Money-Back Guarantee

You have up to a full year to decide. If The Engineer's Guide To Being Cooler Than The Salesguy doesn't open up an awe-inspiring new dimension to your social life, I will personally issue you a full refund with no questions asked.
You really cannot lose.
Even if you email me on the 366th day, I'll still refund your money if you aren't fully satisfied. That's how positive I am you'll be wishing you had this program years ago.
And my goal is to make it incredibly easy for you to get your hands on it. The golden secrets found within are like none other, and you have no risk thanks to our 100% money-back guarantee.
So with that in mind, I'm going so far as to offer FOUR BONUSES to you at no additional charge:




BONUS #1--Amy Waterman On Greatness: Attract The Best By Being The Best

It's no secret that we at X & Y Communications have been collaborating a lot with 000Relationships lately. Rest assured there is good reason for that. Simply put, nowhere else have we found such a talented team of experts who truly know the meaning of "professionalism".

So it followed logically that we would ask none other than Amy Waterman, 000Relationships' resident life coach, to sit down for an in-depth discussion with us. The result was over a solid hour of nonstop wisdom on what it takes to deserve a great man...and what to look for in a great woman.

It is no exaggeration to say that there were numerous completely original principles brought up for the very first time in that interview which have since become foundational to us. Don't miss this groundbreaking audio program.





BONUS #2-- Make Women Laugh (Intro Version), by Martin Merrill

I was first acquainted with Martin Merrill's book though my friend and fellow dating strategist Grant Finlayson, who is crazy about it.

Indeed Martin has done a phenomenal job of not only covering what exactly it is that makes women laugh, but of breaking down how exactly you can become a master at it. Although not too much a slouch at the whole craft to begin with, I promise you I was funnier within ten minutes of when I began perusing this book.

Just for my own strategic purposes, I didn't tell Emily I was reading Make Women Laugh. I wanted to know for myself whether the book really did make a difference. It most certainly did--from Day One--and so I hereby give it my most enthusiastic (and hilarious) recommendation.

This 21-page excerpt is packed with information in its own right and serves as a terrific introduction to the 200+ page book, which you can learn more about at www.deservewhatyouwant.com/laugh.





BONUS #3--Scot And Emily McKay's "Rapid Fire" Audio Program

Emily and I recently recorded seventy-two audio dating tips, all in rapid-fire succession. So what better name for this fast-paced program than "Rapid Fire" ?

The information just keeps on coming at you for over an hour and a half. A full six dozen segments covering just about every dating issue or scenario you can think of are included.

Whatís most unique about this program however, besides the lightning-round pace of it, is the simple elegance of getting both the male and female perspective on every topic. Nowhere else have you ever heard so many dating subjects covered this comprehensively.





BONUS #4--Monthly Membership: Power Sessions For Men (Optional)

Power Sessions For Men transcends mere tips, tricks and tactics and positions you to be a man who deserves the very highest echelon of women.

If you are among the majority of men who would rather have one amazing woman to build a life with than an endless string of one-night stands, this program is for you. Every month, Iíll break down specific components of what it takes to be a man who deserves the very best. Wherever you are today, reinvent yourself into a man who enjoys what few men ever will--the rush of knowing you are with the highest quality woman in the room wherever you go. Be a part of the "Deserving Community".

Plus, you'll get unlimited e-mail coaching from me personally. Ask your questions and expect real, thoughtful answers--it's all yours as part of the Power Sessions For Men inner circle.

With your order, you'll have the optional opportunity to join Power Sessions For Men, and we won't bill you until the end of the first month. Subsequent monthly programs are $27 each. As you would expect, Power Sessions For Men comes with an unconditional 365-day warranty and you can easily cancel at any time.

Character-Based Approach

Proven, Field-Tested Track Record

Value-Packed Content Exceeding Expectations

Stacked Bonuses At No Extra Charge

365 Day Guarantee...No Games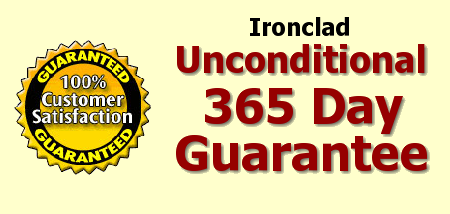 This and every X & Y Communications purchase is guaranteed for a full year. If you do not see results, we don't get paid. It's as simple as that. You even have full control over the entire process thanks to BlueSnap.com...no games.

So what's it going to be?
Are you truly satisfied with the quality of your relationships in life?

If listening to my program changes your life even in a small way when it comes to how others perceive you, how much is that worth to you?
For most, such a valuable transformation is worth more than all the gold in Fort Knox. Living the charmed life that the coolest guys on earth naturally enjoy is priceless.
Yet, I guarantee results. So order today...without any risk, only the opportunity for immeasurable return. Make no mistake: I want you to have the most fulfilling life possible, culminating in winning the respect and admiration of everyone around you. I look forward to delivering your copy of The Engineer's Guide To Being Cooler Than The Salesguy to you today.